My Fishing Page
---
2003
May 7-8, 2003 South Haven/St. Joe
---
2002
---
2001
Saturday April 28, Trout opener on the Huron River!
Mike Bohland - 3, Tim -0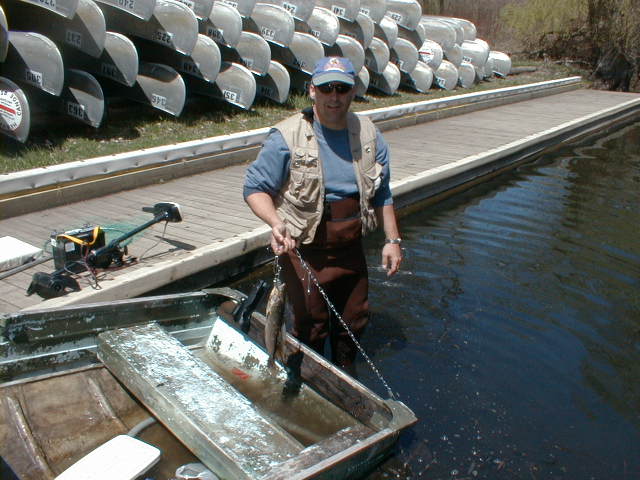 As you can see, the boat has a few major leaks in it!
Mike felt sorry for me having to bail and pump water and gave me two of the fish.
So I extended the courtesy later that day... Brian Simms fires up the grill.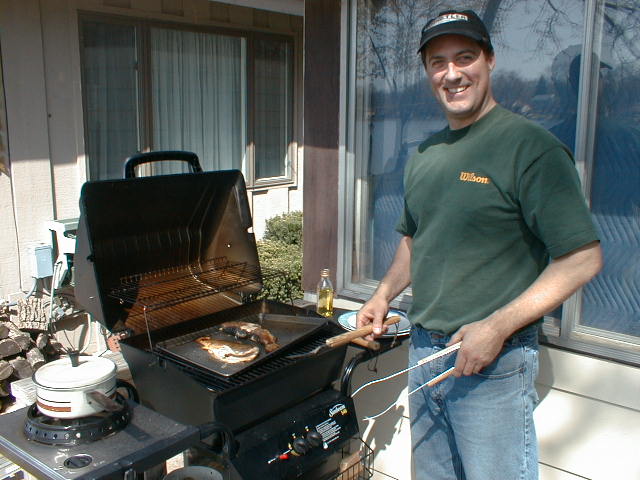 They were awesome! Thanks Mike!
---
Mike and Tim's Annual Fishing Trip
aboard Mike's new 23 ft. Rinker, Fishy Business (II)
This year we were in Oscoda, Michigan June 7-9. Rich Fairman joined us for Friday and Saturday...
Mostly Laker's, but a few Kings did find their way into the box! No size to speak of,. biggest about 15 lb..
Thursday, Mike and I went 4 for 6.
Friday, we were 17 for 17. Could have been more if not for boat trouble.
Saturday, 1 for 1 and the same boat trouble.

---
Here is Mike on Thursday doing what he does best!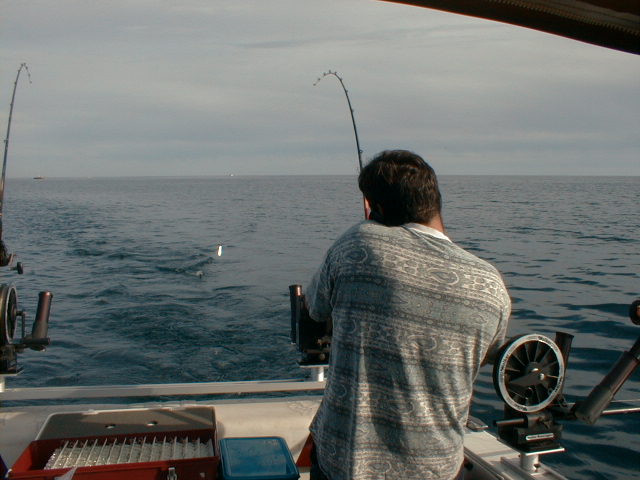 Yea, he can catch fish, but I meant talking on the phone! ha ha ha
It was a great sunset on Thursday! Mike landing another one made it better!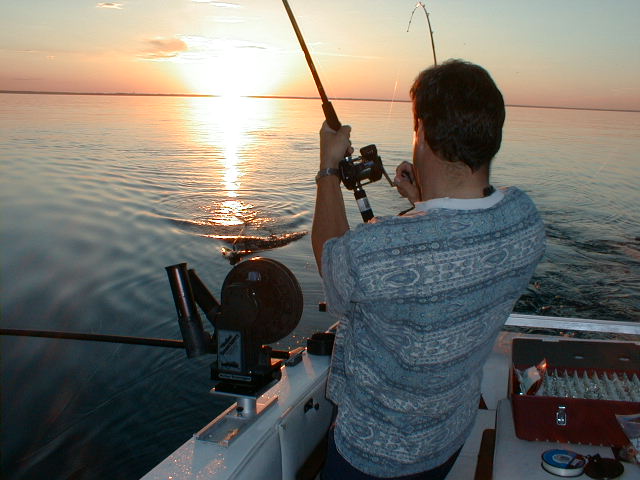 Friday the actions was so fast and furious that I didn't have time to take many pictures.
Here are Mike and Rich at dockside after we came into harbor for lunch and "supplies"!

Here is how Friday was spoiled, with the last King we had just put in the box...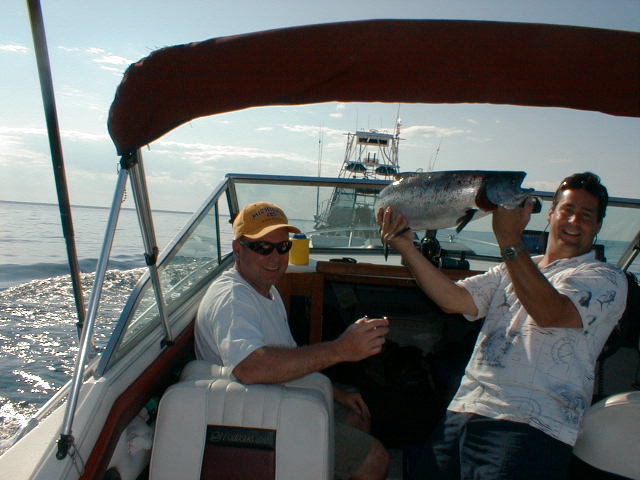 The tow in, compliments of Fellows Marine, was not the end of the day.
They got the boat running by putting in new spark plugs and we made it back for another hour or so, but were not able to find the fish again.
Besides the challenge of Mike getting to hand line in about a 13 lb. Laker that I snapped the line on trying to get it to release from the down rigger, (glad I got my one mistake for the year out of the way) we had to negotiate our way around the dredge in the channel every day!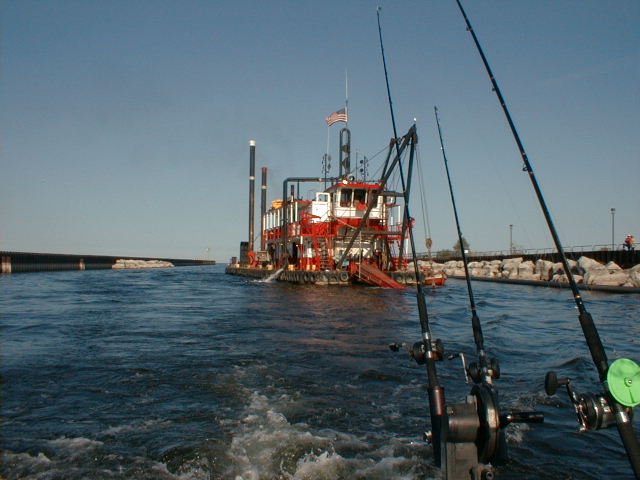 Saturday the boat died on us again after trolling for about an hour and a half when we picked up and were going to move.
We finally got it going and canceled our call for help! But that ended Saturdays fun...