---
Technical Director
Blizzard Ski School (Established 1963)
Instructor/Clinician
Tel: 248-55-99-SKI (248-559-9754)

Central Division Education Staff
Professional Ski Instructors Of America
Level III Certified
(Link to PSIA-National)
---
PSIA National Academy
in
Val d' Isere France!
April 23-30, 1998
Click on pictures for full size images!
---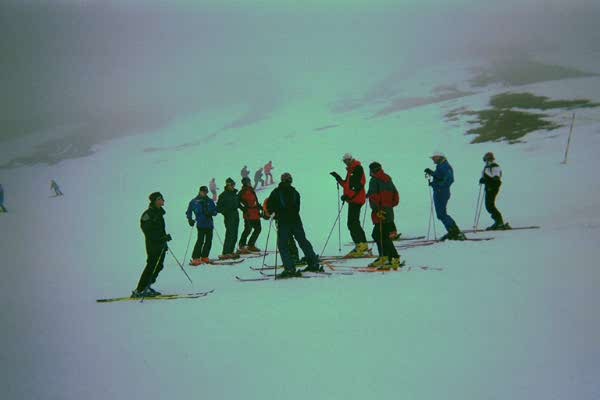 Our first technical discussion, "be careful off-piste in this fog"! & "The Group"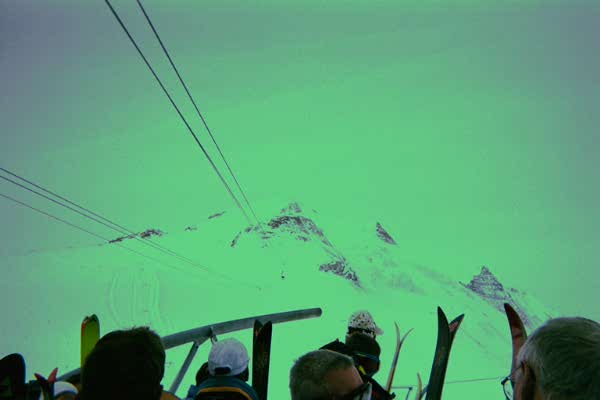 Picture from the Gondola Platform to Grande Motte, and one of Me, Our "Off Piste" Guide-Herve, Jim & John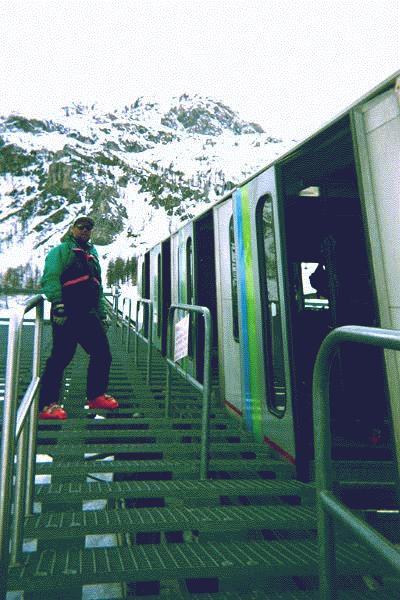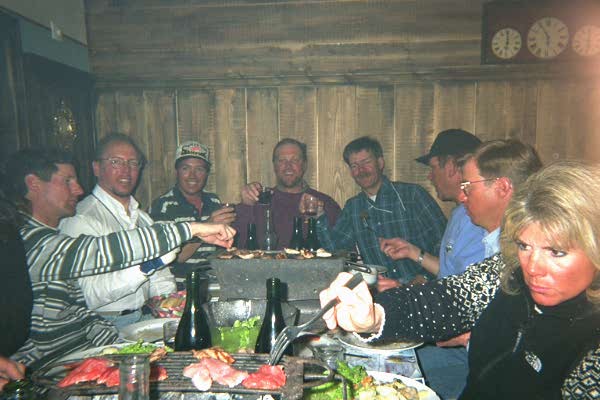 This is me waiting at the Funival, and "The going away mountain top dinner."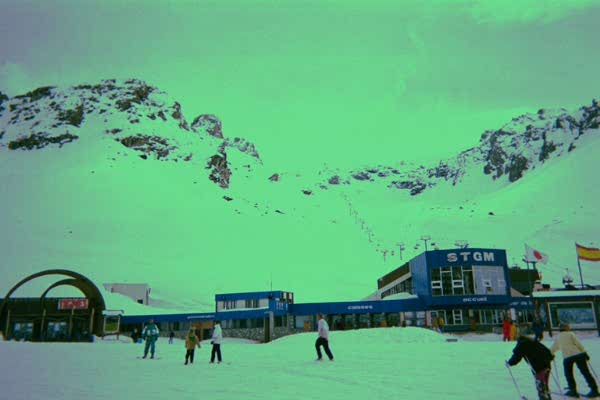 The other end of the table and "The Funicular Entry" (Left side of complex) located just above Tignes.
The following pictures are from a single use panoramic camera. (The actual prints look much better!)

Here is the sign warning us about going out of bounds!

This is where we just skied! You can see a few of the slides from the day before!


This is looking back toward the area we skied "way off-piste"! We came through that valley and skied the trial that goes out the bottom right of the picture to the base of this lift.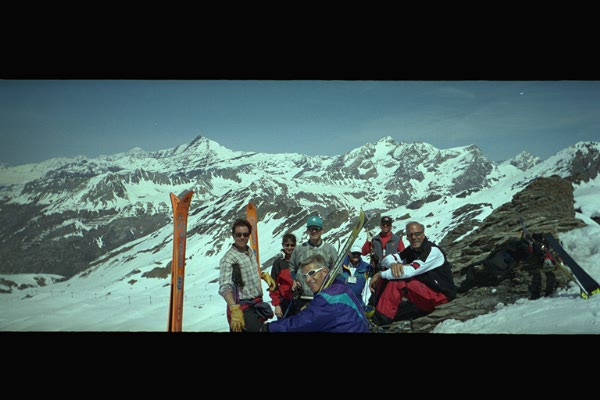 This is what's left of the group after knowing we were going to hike! We are at the top resting, before jumping in!

If you look on the full size image you can barely make out the lift we hiked up from. (About exact middle of picture)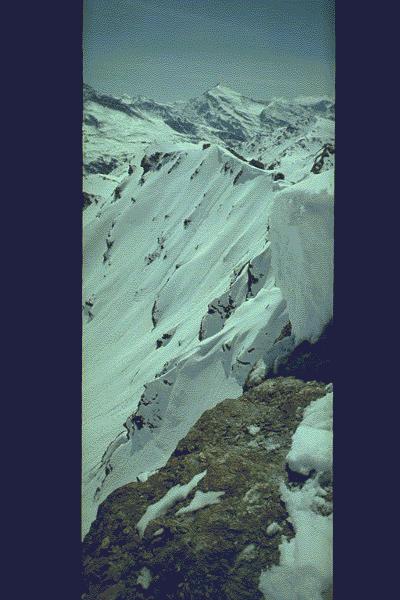 This is at the top where we are resting. Victor, John, Paul and Tom were ahead of me as we hiked. If you look at the right side of this picture you can see what is about a 6 foot hunk of snow. It used to extend about 20 feet back to the left, right along the rock ledge that is in the bottom of the picture. John was standing on this rock, when Tom reached the top and just touched his ski poles on the snow and caused it to break loose! About 5 feet out and 20 feet wide just dropped straight down! John looked over the edge to watch, but it was so vertical that he never saw it land at the bottom. We estimate it was about 350-400 feet straight down before sloping out toward the valley below. I was about 20 yards from the top when I heard it rumbling, it took a split second, but I realized it was going down the other side. I was afraid to look up to see if anyone was missing. But luckily everyone was still there, albeit a touch nervous.
Just a bit scary!!!

This is the view from our hotel balcony. The trail that we skied from the out of bounds area mentioned just above, is in the valley to the right of the farthest mountain in the background.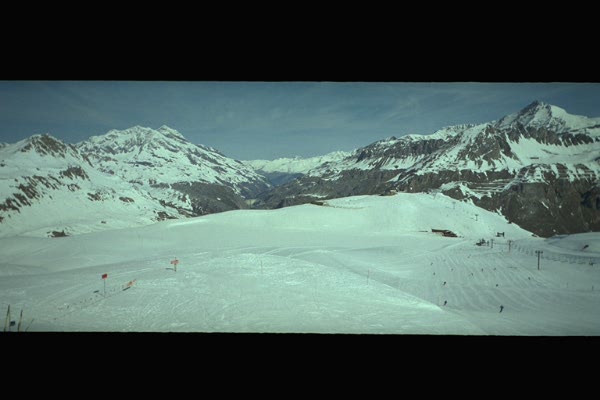 Here is a view back down the valley. In the distance you can see the dam. Our going away party was in the building in the very center of the picture.
---
you can contact me via e-mail here: Tim@ProAnalysts.com
---

Back to the Home Page of Tim Fickes
---
copyright © E-YA Later Inc. Most recent update: 5/29/98