Really starting to take shape.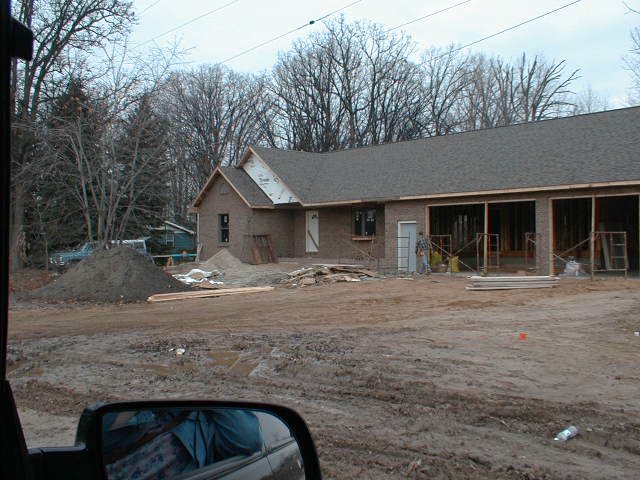 You can see that the Mason has been very busy!
The siding guys have even started!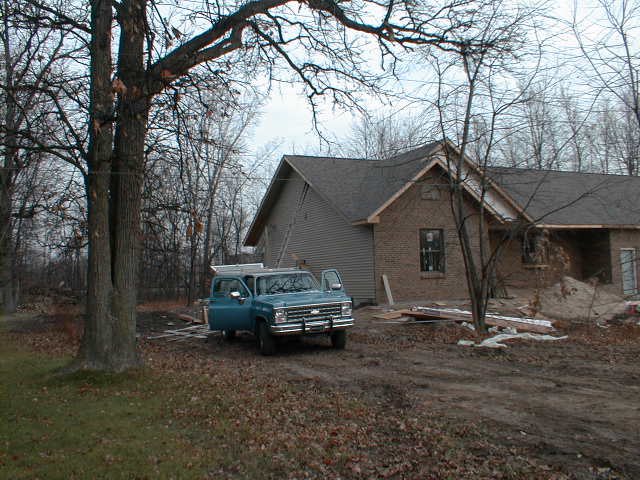 Starting to work on the inside, so I can get the garage doors installed and make it "weatherproof"! Mom held the "brace" we made, while Dad and I secured the drywall to the joists!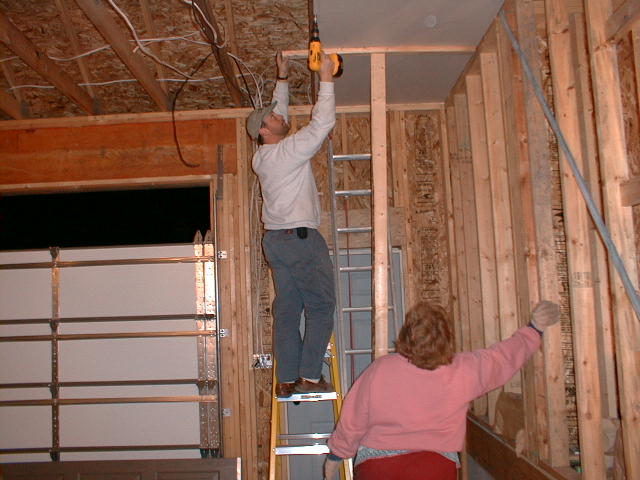 First snow fall of the year, December 22, 1998! Sun is shining at 2 p.m. yet the temperature is in single digits with a wind chill of -30 degrees!!!
(Glad I got the garage doors finished over the weekend!)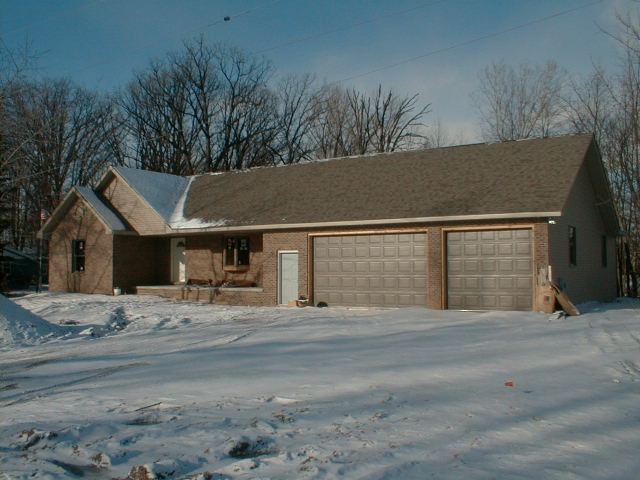 ---
Back To My House Building Index
Home