August 1999

Hold on to your mouse! The electrical work is done and I'm on to insulation!
Check out those can lights -- they haven't fallen yet!
This is John doing a job. Thank you John and THANKS to Jennifer for letting him come up to help!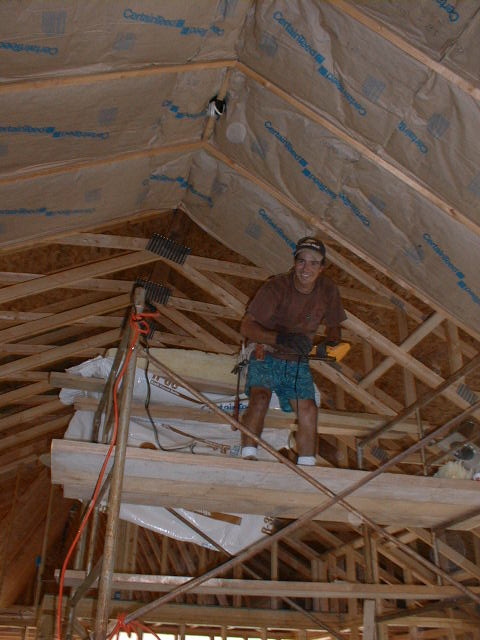 The progress continues...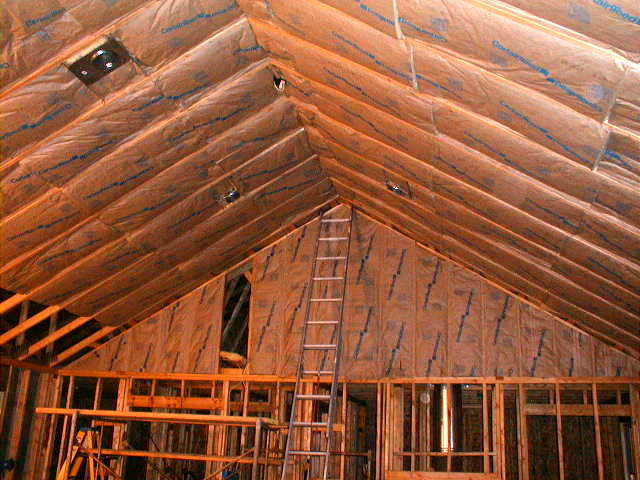 .
BACK TO JULY
AHEAD TO SEPTEMBER